There are paper planes in the foyer dangling on string from above. As the door is opened the rush of winter air makes them flutter and bob playfully. This is fitting because there are children's names festooned on fuselages, and this mid-west New South Wales school,...
Invariably the history of war is presented from the perspective of campaigns, strategic and tactical delineations and, generals. The story of war, however, is about the people and the ongoing legacy suffered by families, communities, and the nation. They fell in...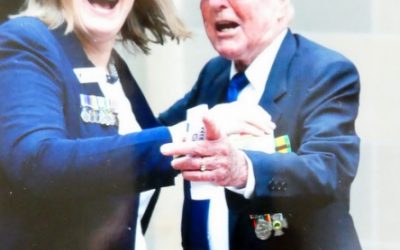 When I climbed into the bus it was near full. Onboard were the most amazing survivors – crew of the first HMAS Perth. I knew these men well by now after many interviews for my book Cruel Conflict: the triumphs and tragedies of HMAS Perth 1. I had delighted in their...