Oh, these poor men! It is simply heartbreaking. Sister Hilda Knox, June 1915. Hilda Mary Knox was born in the pretty Victorian town of Benalla on 29 December 1884. Positioned on the banks of the Broken River it was a pleasant environment in which to grow up. Her...
The achievements of Lauren Jackson are legendary and now recognized by her inclusion in the Naismith Memorial Basketball Hall of Fame, only the second Australian, and first Australian woman to be so honoured. Basketball was pretty much Lauren's life from when she...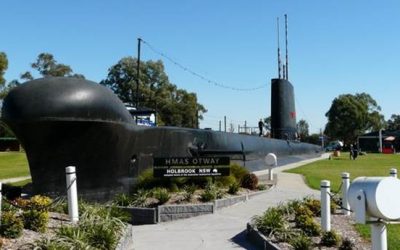 How many of us have driven to Melbourne passing through the town of Holbrook? And thought how odd it was to have a couple of submarines landlocked in this tiny place? Well, it is in part due to a War Widow named Gundula Holbrook. Lieutenant Norman Holbrook commanded...