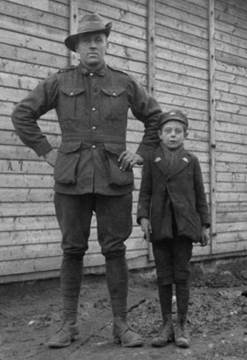 He simply arrived at their airfield, a little shy to begin with but then hunger drove him to bravely enter the accommodation of Australian Flying Corps, 4 Squadron. He was small, his clothes had too many holes to keep out the winter chill and he didn't speak a word of English. It was Christmas Day 1918 and although their Christmas lunch may have not been as fulfilling as if they had been at home with their own families, it was still a pretty good feast. It was Christmas and they could not turn this waif away. He ate hungrily and showed no desire to leave the warmth of the accommodation space or the company of these strange men in khaki with slouched hats. Fortunately, some Australian aircrew had enough high school French to gradually encourage the boy to tell his story.
His name was Henri Heremene or Maememe. His father had been killed in action with the French Army and his mother was killed in a German bombardment. He wasn't sure how old he was or when his birthday could be or if he had any relatives because his village had been destroyed and survivors had evacuated without him. He had just wandered ever since, attaching himself to a couple of British army units and had even been wounded in the knee near Ypres.
What to do with this orphan? The men could not send him back out into the snow to survive as best he could. It was decided to let Henri stay until further thought could be given his welfare. He was given a medical examination and it was calculated that he could be as old as eleven and they decided his birthday should be set as 25 December 1918. Henri was an engaging boy, who responded enthusiastically to any attention or encouragement. He helped wherever he could and showed a great interest in the work of the AFC maintainers and mechanics. Henri's attempts to teach the Australians how to skate where not always successful but he was even happy to clear away dead rats in the cart they made especially for him.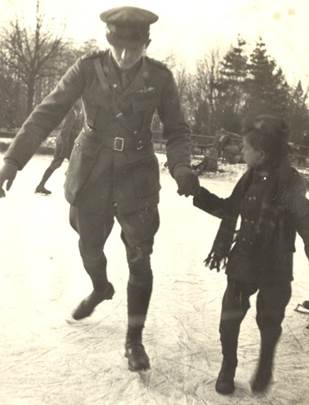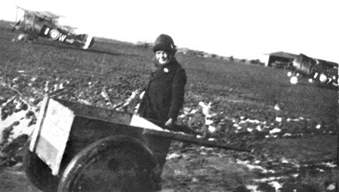 Henri's attempts to teach aircrew how to skate were never as successful as his collecting dead rats.
He was fascinated by the Australian aircraft and watched as they thundered down the airfield and lifted into the air. AFC 4 Squadron suffered the highest casualty rate of all WWI Australian squadrons but the presence of a small orphan boy lifted spirits.

Squadron hierarchy decided Henri's presence was good for morale. A special 'Aussie' uniform was made for him, and he was named the 'Mascot' of AFC 4 Squadron. Under the care of the men, he grew stronger and more confident. Unfortunately, the English he picked up was not exactly the most appropriate, thanks to the constant Australian expletives he heard watching the men work.
With the German surrender the Australian Flying Corps was slowly withdrawn first to England so airmen could be transported home onboard the Kaiser-I-Hind in May 1919. The boy called Henri Heremene now known as 'Digger' was again facing a dilemma. They argued that he could not simply be deserted. Two of the 4 Squadron air mechanics were brothers, Private (Pte) Edward John 'Ted' Tovell and Pte Timothy William 'Tim' Tovell. It was decided 'Tim' would 'adopt' Henri.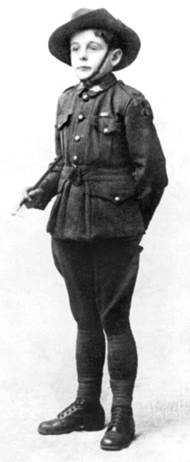 The airmen made a special sack to smuggle Henri onto transports back to England, with the Tovell brothers.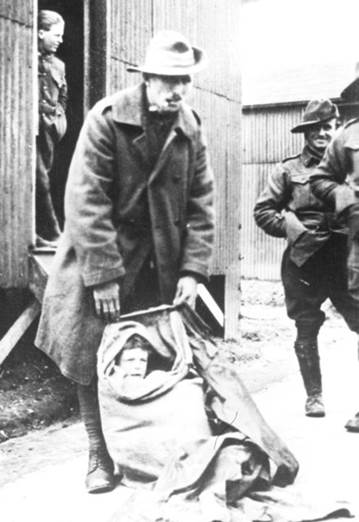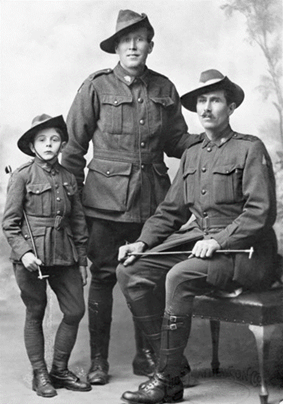 The same subterfuge saw 'Digger' smuggled onboard the ship in a sporting equipment hamper. Henri's presence was only revealed when the ship was three days on the high seas. The captain had little choice but to allow the stowaway to remain, particularly as there were a large number of war seasoned AFC airmen who would allow no other decision. Special permission was granted for Henri to land in Sydney. The Tovell brothers were Queenslanders and it so happened that also travelling in Kaiser-I-Hind was the Queensland Premier. It took little convincing for him to circumvent other authorities and arrange for Henri to travel home with the Tovell brothers. He told a reporter that: 'the Aussies have been very kind to me all through and I never want to leave their country'.

Tim Tovell and his wife adopted Henri. They raised him as their own along with their other children in Brisbane. He attended St Mary's Church of England School at Kangaroo Point and then apprenticed as a fitter and turner. On reaching the age of 18, Henri moved to Melbourne in 1928 to join the Royal Australian Air Force (RAAF) as a mechanic as his adopted father had served with the AFC.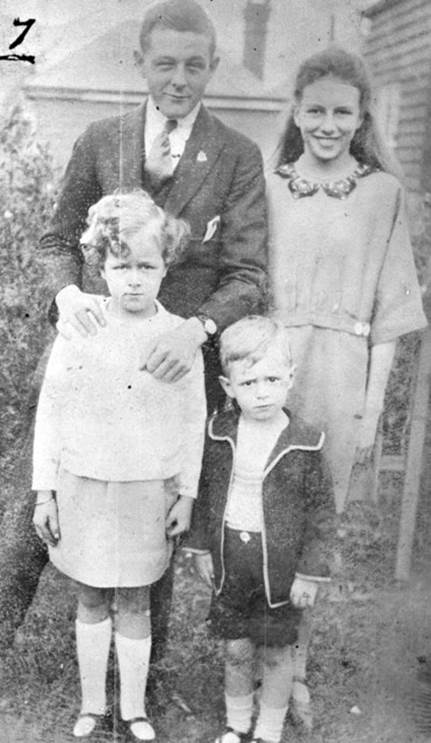 On 23 May 1928 tragedy struck when the motorcycle Henri was riding collided with a taxi. Henry Heremene 'Digger' Tovell died the following day and was buried in Fawkner Cemetery. The boy and his story had attracted much attention from an Australian public struggling with the WWI legacy of grief. Donations paid for an elaborate tombstone to mark the grave of the little 'Digger'.