It was a journey which took me from the Sydney harbourside to a quiet and distant Dutch church ground. I stood and listened to John Skarrett. His front yard was small but what a magnificent view. A cruise ship, something which became rare in 2020, reversed carefully from its moorings. The decks were full of happy voices, in marked contrast to the earnest tone of my storyteller.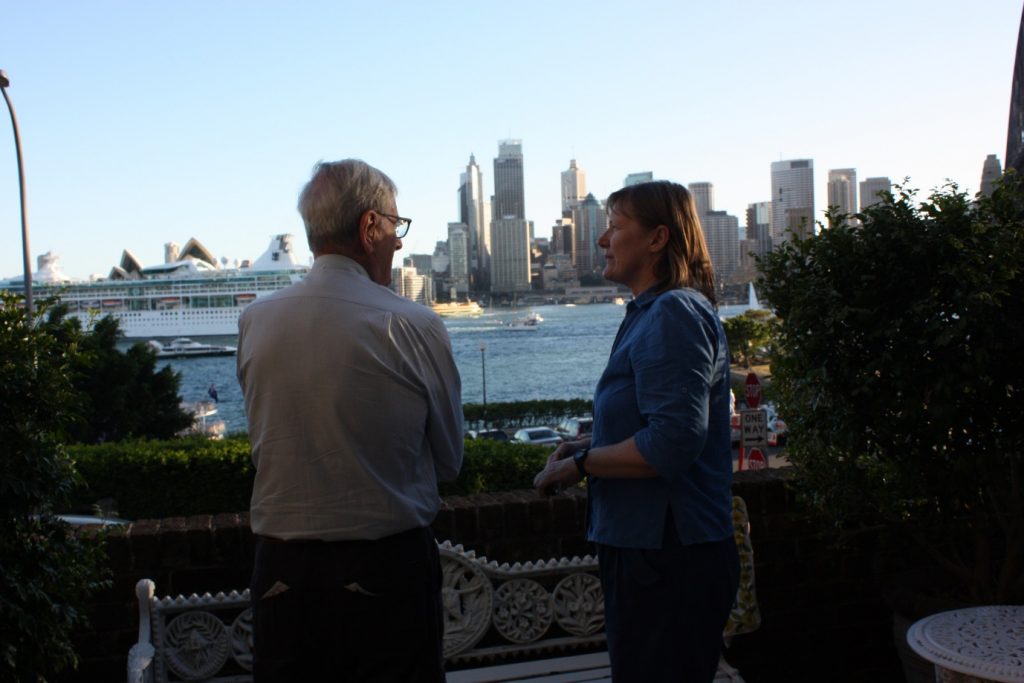 John was one of three sons from Sydney's north shore. Brother, Michael, had an unsettled urgency about him. Michael's first career choice did not go well, accountancy was found to be too boring. He spent time in the outback working as a Jackeroo. It seemed Michael could charm himself out of repercussions. John recalled the mischief and the charm.
When I had to collect him after a night of solid drinking. I was annoyed but when I arrived and found him on a park bench looking decidedly dishevelled, he fixed me with that grin of his and my anger disappeared.

The Skarratt boys had been raised on Biggles books and movies showing heroes in leather flying helmets, white scarves streaming, fighting the enemy in flimsy World War I aircraft – glamorous and pure Hollywood. World War II promised a new direction and what Michael believed would be a great adventure. He badly, wanted to become an aviator and was delighted when the Royal Australian Air Force (RAAF), agreed. The nineteen-year-old enlisted in November 1941, applied himself enthusiastically and became a pilot. John remembered how excited and determined Michael was when he returned for his brief 'pre-embarkation' leave before sailing out of Australian waters in January 1943, to qualify in the United Kingdom to fly Lancasters with Bomber Command.

Of all the Australian WWII military units, those in Bomber Command suffered the highest fatality rate. A crew needed to complete 30 operations before being rested. The chance, of completing 30 operations, was extremely slim, but like so many of his peers, Michael felt invincible.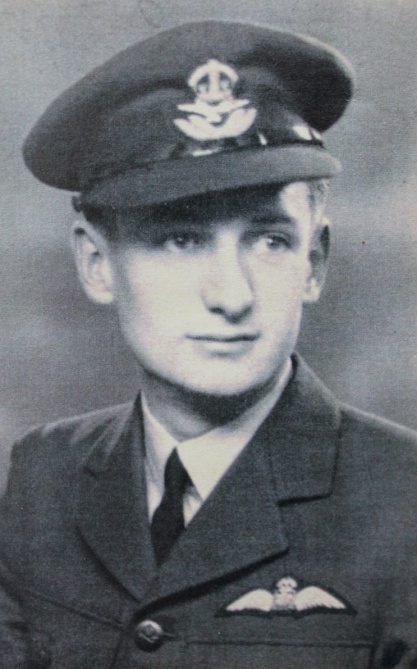 It became time for Michael to choose a crew. The charm, grin and presence, made that task easy and he chose Australians.

Victorian, Flight Sergeant (F/Sgt) Robert Dickie, though only 20, was approached to become the crew navigator. F/Sgt Graham Day another 20-year-old, from Canberra, became the crew's rear gunner. F/Sgt Russell Stewart, 21, from Victoria, was asked to be his Wireless Operator. Flying Officer John Ward (437237) another 21-year-old, a former law clerk in Adelaide, quickly joined as Bomb Aimer. From Sydney, F/Sgt Cyril Deed a mid-upper air gunner, at 25, was the old man of the crew. The crew were delighted to join the Australian 460 Squadron on 3 November 1944 and welcomed the last crew member, Royal Air Force Flight Engineer, Sgt Thomas Newman.

They were a bunch of young Australians, good mates, and they should have been standing around in someone's backyard on this Christmas eve 1944, drinking a cold beer and burning sausages on the bar-be-que. Their ages were 22, 20, 20, 25, 21, 21, and their conversation should have been about the cricket and the Boxing Day test – it would be great to beat the 'Poms' and retain the ashes. The only Englishman in the crew being very outnumbered would not have dared disagree. Instead, this group of six young Australians with bright futures, were in the land of snow and ice, being briefed on an operation to bomb railyards at the German city of Cologne.

The Lancaster Michael Skarratt was piloting was struck by anti-aircraft fire on the outward flight and exploded. With a full bomb load, death came instantly and there was very, little left, of the crew of seven who had such pre-war bright futures.
I assured John Skarratt, I would find Michael's grave and those of his crew in the Netherlands. The search was not easy as the remains were not buried in one of the broad Commonwealth cemeteries which scar the European landscape.
As the Dutch population grew and church attendances fell, churches had been knocked down. This meant searching for a tall steeple was useless in the village of Oostelbeers. My companion, who will remain nameless, assured me she could understand and speak a little Dutch so left the hire car to approach some road workers. There was much waving of arms and grinning and my companion returned to direct me, the driver, towards the cemetery. Except, she had the wrong translation and instead of a cemetery the workers thought she meant we were tired and, we were sent to a camping ground – over the ground rather than under the ground.

We did find the church and the graves of the one lone crew, but this was no usual gravesite. The tombstones were starkly white, but there was plenty of colour, flowers, greenery, and small trinkets adorned the freshly raked soil. Across the front a sign fashioned from wood and foil spelt, 'Bedankt' (in gratitude). Further investigation revealed that Joke van Ham, the sixth form teacher at the local St Joseph School, ensured each year that her students learnt 'everything that happened' to these young Australians and Englishman, 'during their last flight'. Her students honoured these airmen, on each of the birthdays engraved in stone. On the anniversary of the crash, 'the children read self-made poems in which you can hear much thankfulness for our liberty and a call for peace all over the world … (they) make flowers for the graves … we keep two minutes of silence. … We also visit the crash site in the woods'.

As we stood and honoured these Australians in graves so far away, I remembered John Skarratt's parting words to me in Sydney. 'You know our mother never recovered from losing Michael, Michael was the very best of us.'

Part extract from: Kathryn Spurling, A Grave Too Far Away: A Tribute to Australians in Bomber Command, New Holland, 2012.