Article from Canberra Times – September 30 2020
Among the many people mourning the death of Australian singer Helen Reddy on Wednesday was Canberra author and historian Dr Kathryn Spurling.
Reddy, famous for the feminist anthem, I Am Woman, died on Tuesday in Los Angeles, aged 78.
"I am sad today as this country has lost an amazing Australian. Helen Reddy has died at 78. Her son Jordan has contacted me with the news and added, 'Silence please, a lady has left the stage'," Dr Spurling said.
"Helen became my friend and inspiration nearly 10 years ago when I first approached her to be one of the chapters in my book Inspiring Australian Women.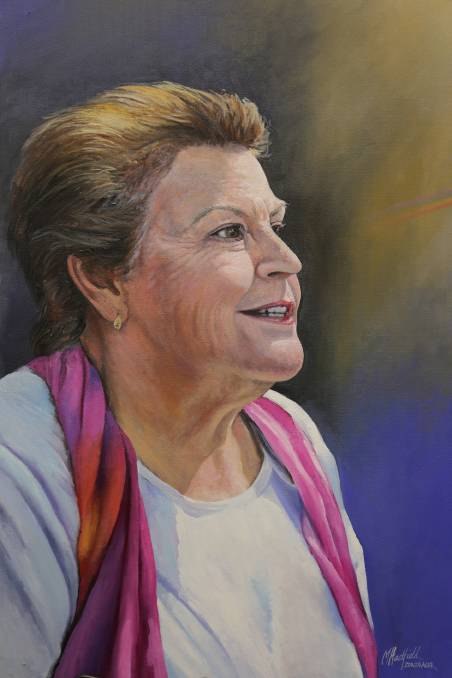 Canberra artist Margaret Hadfield's painting of Helen Reddy, which she titled 'I am Woman'.
"Over the ensuing years, I interviewed her and visited her in her Sydney unit and she agreed to sitting with Canberra award-winning artist Margaret Hadfield to be painted for the book.
"We both were invited backstage when she held her final concerts before returning to California to be with her son Jordan and daughter Traci and her much-loved granddaughter Lucy. Her decline in health was all too rapid.
"Helen was the first Australian Grammy winner and her song I am Woman will remain one of the most iconic music creations."
A copy of the painting that Helen loved, painted by Margaret Hadfield, takes pride of place in Artists Shed Gallery, 88 Wollongong Street, Fyshwick.
"Canberra's special homage to a most amazing woman," Dr Spurling said.