My 2007 trip to Washington DC was for a Women's Research Institute two-day conference organized admirably by Captain Lory Manning (USN Rtd). It wasn't the first or last time Lory invited me to be a keynote speaker and it was always an honour, I was there in 1999 and again ten years later. The conferences always drew the most remarkable women from all over the globe, intent on achieving fairness and equality in the military.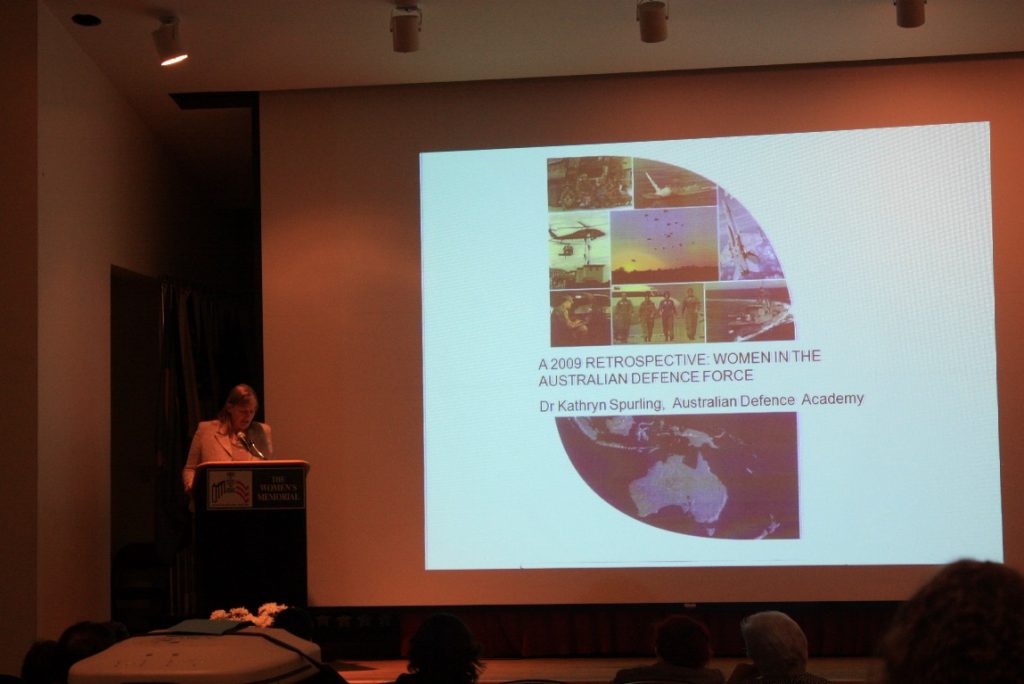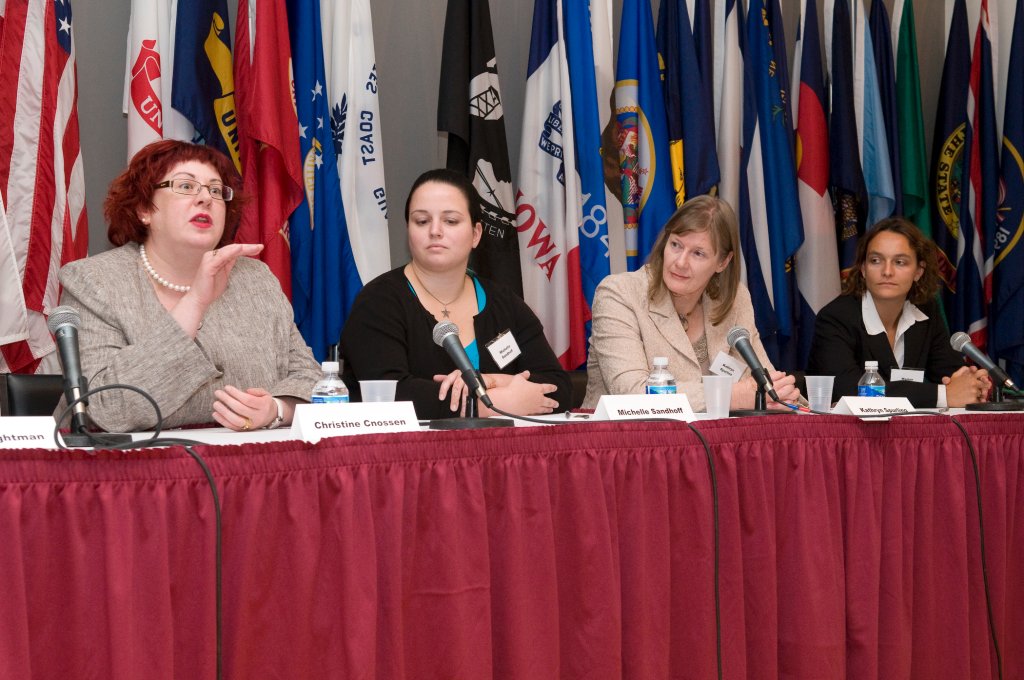 Yet, in 2007 my trip to the USA went from serious to downright crazy.
I was attached to the University of New South Wales, at the Australian Defence Force Academy (ADFA). I had in conjunction with others, been working to not only increase the number of women at the Academy but to encourage those there to fulfill their ambitions. With the support of the hierarchy, I persuaded women role models to visit and encourage. Cmdr Barbara Bell (USN) drew a full house with her remarkable experience as an USN aviator on more aircraft than Australians had ever heard of.
Still, less than polite comments continued from a minority of male Cadets concerning the physical abilities of their women peers. So, I decided on a different motivational speaker – actress Lucy Lawless. The young women who wore uniform at the Academy seemed all well-versed in the adventures of the warrior princess, Xena. Whilst males at the academy were unlikely to admit having watched any episode of the six season (1995-2001) Xena, they seemed to be fans of 2005-2009 (76 episodes) of the military science fiction Battlestar Galatica. Not being a fan of science fiction (I didn't understand it I only taught history) I was a little out of my depth but apparently Lucy Lawless played, D'Anna Biers, a Humanoid Cylon (whatever that was). I was to learn there were three main 'badass' women cylons. They and the other women were predictably attractive but strong and physically capable. For those unfamiliar with Lucy Lawless, she is a New Zealander who involves herself heavily in social issues and charities. She is also a tall and physically imposing woman.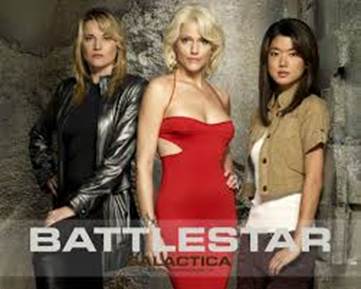 So, how difficult would it be to ask a 'cyclon' (aka Lucy Lawless) if when she returned yet again to New Zealand, that she skip across the pond to motivate Midshipmen and Cadets (and the Corps always included at least one New Zealander)?
My first email received a courteous reply from her office. 'Yes' this was worth discussing further and as I was passing through the USA (on my way to lecture at the Danish Defence Academy), why not stop off in the New York region where Lucy was giving a number of concerts (apparently, she sang too). A VIP ticket was available to attend a concert. As I was lecturing in Denmark on, 'The Sexual Abuse by United Nations Peacekeepers', it seemed light relief, and, I could discuss further the motivational talk at ADFA. I was told a block booking had been made at a particular hotel in New Jersey and I was welcome to a weekend room, which I insisted on paying for.
The trip from DC and New Jersey was easy but as the taxi pulled up outside the hotel, that feeling you get when you realize you are out of your depth, I got! Festooned all over the hotel façade were banners declaring that this weekend was the highly anticipated 'XENA CONVENTION'.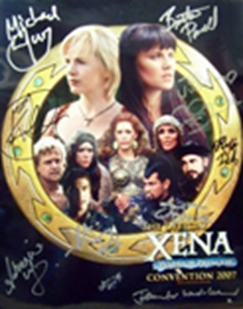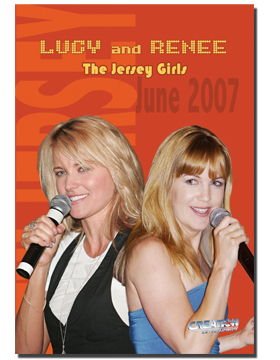 I admit to thinking about fleeing. I felt terribly overdressed and out of place as I moved into the busy foyer. The gathered multitudes invariably were dressed in Xena outfits, or the outfits of other series characters. Most disturbing was the bloke in the Xena outfit who had not shaved off his bushy beard. I had no bushy beard or costume to hide behind. Everything over the next day seemed totally surreal. I felt initially caught in a bad movie, or television episode, but decided to go with the flow and attend the talk and Q&A being given by Lucy and her Xena co-star Renee O'Connor (aka Gabrielle). Back in Australia my adult children were praying no one asked them where their mother was!
I then thought I should write an article titled 'Being caught at a Xena convention' so I began to ask attendees why they were there. The talk, the Q&A, the cocktail party I was invited to, the answers I received turned that idea totally on its head and that funny article never eventuated. Yes, there were the fun bits that I guess any such television-based convention has, but often the discussion turned very serious – about the empowerment of women. So many of the attendees I spoke with said the same thing. The shortage of strong women characters in film or television had left them doubting their own capabilities and ambitions.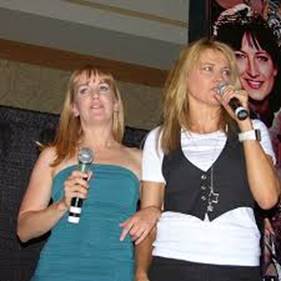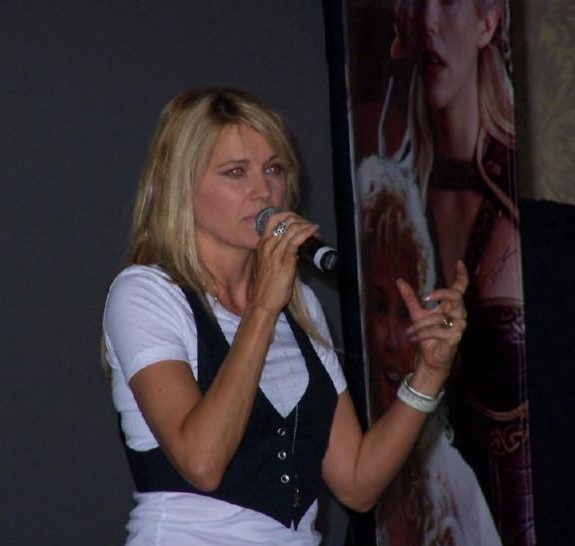 Lucy agreed that it was hard to believe that an actress following the written line of a television script could apparently change people's lives, yes and indeed empower them. It was alien to her initially but over the years she had heard it repeatedly. She thought seriously about the roles she accepted and yes there ought to be a lot more, strong women role models in the media because they did exist in large numbers in the real world. Why did they get subsumed in popular culture – perhaps because the management of the media was dominated by men, and men of a particular age group. That discussion could have lasted for hours!

I did go to Lucy's sell-out concert in Manhattan and she can really belt out a rock song. Unfortunately on her next trip home to New Zealand with her husband and two sons, there was barely enough time to breathe in the cool fresh air, before she returned to Hollywood for another starring role – and she alas never made it to ADFA.